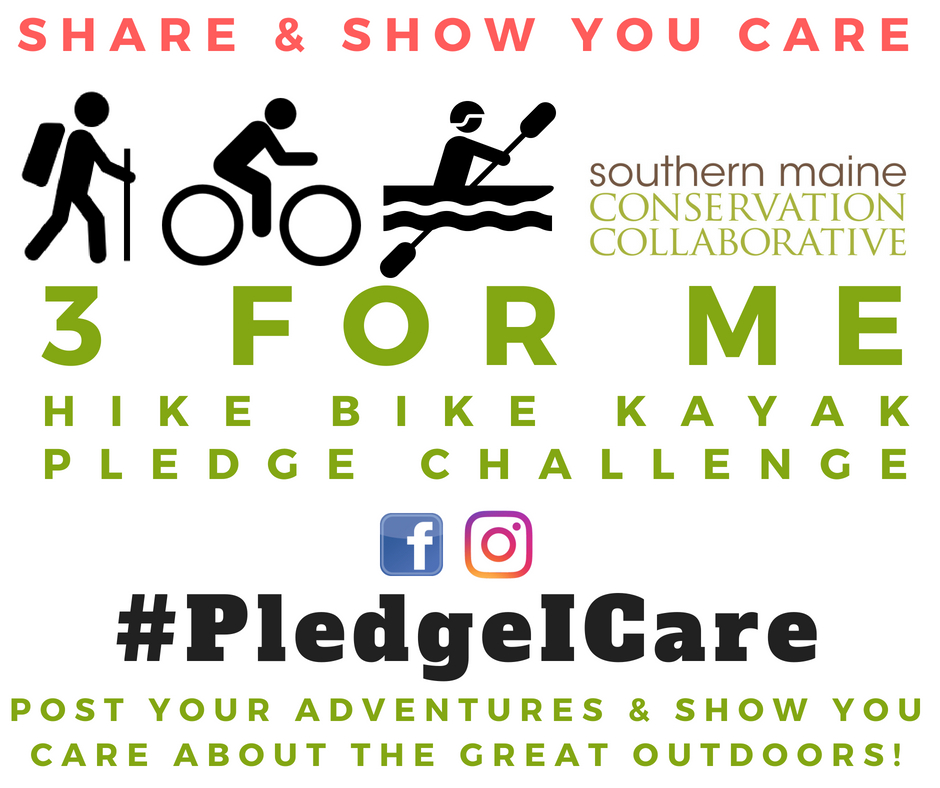 Share Your Adventures and Your Love for the Great Outdoors by Taking the #PledgeICare Challenge!
Get outside and enjoy all the natural wonders and adventures that await!! Southern Maine Conservation Collaborative Member Organizations have countless trails, bikeways and waterways to explore.
#PledgeICare – Share & Show You Care:

Simply take a photo of your outdoor adventures hiking, biking or kayaking in Maine and post it to Instagram using the #PledgeICare and/or share to the Southern Maine Conservation Collaborative Facebook page. You will be giving a big shout out to the all the people who help support "Maine's Special Places" and care about seeing our natural spaces thrive today, tomorrow and for future generations to come.