Together we build stronger and more resilient communities for the benefit of everyone!
We address urgent issues and help combat climate change threats to build more resilient communities.
We create more opportunities for everyone to connect with nature and build sustainable communities with equal rights for all.
We protect both intrinsic and instrumental environmental values that make our communities better places to live, work and play.
We help those taking action on the ground to steward, protect, and conserve our land and water for generations to come.
---
Membership & Technical Assistance
---
Together our membership of conservation organizations are committed to strengthening the work of conserving and protecting our valuable land and water resources. We support their ongoing stewardship work and back office administration by adding to their capacity, developing new and innovative ways to problem solve, and providing resources, training and expertise. Services, programs, and partnering with our members are at the core of our mission and purpose.
---
Diversity, Equity, Inclusion and Justice (DEIJ)
---
We are pioneering new ways to shape our relationship with the land and navigating towards advancing more equity, diversity, inclusion and justice, in conservation. We are committed to centering DEIJ to create and sustain equitable communities by incorporating issues of race, culture, power, and privilege across our learning and work environments, social media messaging, and inclusive collaborative partnerships.
SMCC PROGRAMS & RESOURCES
Click on the links below to learn more:
SERVICES
---
Portland's Sustainability Series
---
In partnership with the Portland Public Library and thanks to your support, we are able to host a monthly series of speakers that address issues related to sustainability in a very broad definition. Presentation topics range from nature based, climate related, or Wabanaki focused and are free and open to the public to provide education, inspiration, and spur conversations around topics that challenge us to think deeper and motivate us to get involved.
SMCC Programs and Resources
Click on the link below to learn more:
---
Landcare Initiative
---
Working alongside our land trust communities we are building out a Landcare Initiative that provides data collection tools, professional expertise and resources to help stewards and volunteers monitor and access the overall health of their properties. We are also developing a Climate Change Observatory Network (CCON) that will provide critical long term scientific data collection to help track the impacts from the effects of climate change. The data will be used to help stewards make more informed decisions in managing their properties and will be shared with municipalities, universities, and others to help with scientific research, assist in visualizing the impact of coastal hazards and enhance awareness among decision-makers and stakeholders to develop strong adaptation strategies. We are supporting those working on the ground with the tools, resources, and partnerships to take action against climate change.
SMCC PROGRAMS AND RESOURCES
Click on the link below to learn more:
---
Park Rx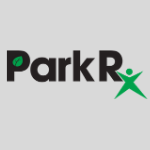 ---
The ParkRx platform will facilitate a seamless connection for doctors to prescribe to their patients outdoor time at our member land trust properties as prescription medicine.
SMCC PROGRAMS AND RESOURCES
Click on the link below to learn more:
---
Rapid Response
---
Our work to initiate innovative mechanisms to support land conservation especially in undeserved communities is a priority. York County contains unique and rich ecosystems, recreational opportunities, and climate resilient landscapes and yet, 80% of the county is in the service area of 3 volunteer led land trusts (all are Southern Maine Conservation Collaborative members). We help address the need for capacity for these land trust's by spearheading the development of a rapid response team for protecting land that requires time sensitive action and response with expertise and funding from pooling community resources together.
---
Summer Associate Program
---
We facilitate a paid summer internship program that provides additional capacity through services to member organizations in areas such as GIS mapping, educational event support, research and development, land stewardship monitoring, and social media outreach. Additionally, the program engages, educates, and provides the interns with job experience through tasks related to collaboration, nonprofit management, fundraising, and program development. We encourage and shape future leaders with a skill set and the confidence to contribute new ideas and innovations to take on challenges that lie ahead.