Resources
ParkServe® – Explore park access in your neighborhood. The Trust for Public Land is leading a national campaign to ensure that every person in America has access to a quality park within a 10-minute walk of home. The ParkServe® platform measures and analyzes current access to parks in cities, towns, and communities nationwide. ParkServe® includes a comprehensive standardized database of local parks in the 13,913 cities, towns and communities.
---
Climate and Conservation E-News – From Community Consultants, Judy Anderson. Interested in climate change, conservation and what you can do? Judy's twice-monthly e-News will provide articles, commentary, and research with tips on communication, impacts and what land trusts/conservation groups are doing to slow climate change down.
---
Resources for continued DEI learning (books; articles; resource links and lists)
Resources for Exploring Diversity, Equity, and Inclusion list – This list is compiled and shared by Mainland Trust Network (MLTN). MLTN hopes everyone will continue to share your suggestions with them. To ensure a fair and meaningful discussion on this topic, MLTN has created guidelines for submitting suggested additions. They are included in the introduction of the document above. These guidelines are intentionally broad and are meant to widen the lens of what credible and useful expertise includes. Thank you for helping us further this important conversation.
"DAWNLAND" Documentary Film (click to watch)

ABOUT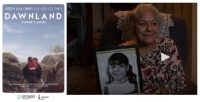 THE FILM: They were forced to assimilate into white society: children ripped away from their families, depriving them of their culture and erasing their identities. Can reconciliation help heal the scars from childhoods lost? Dawnland is the untold story of Indigenous child removal in the US through the nation's first-ever government-endorsed truth and reconciliation commission, which investigated the devastating impact of Maine's child welfare practices on the Wabanaki people.
---
Video: A Donor Guide to the 2018 Tax Law – Russell James, Professor at CH Foundation Chair in Personal Finance Planning. You can also learn more at Maine Portland Giving Council – Sept. 26, 2018: Annual Conference-featuring keynote speaker, Russell James.
---
---
---
---
Maine Association of Non-Profits
---
---
The Nature Conservancy's Conservation Partnerships
---
Jay Friedlander, creator of the ABUNDANCE CYCLE
MIT Sloan Management Review, Five Steps to Strategic Sustainability and Abundance
Stanford Social Innovation Review, From Sustainability to Abundance