Why Going Native Matters presented by Heather McCargo of Wild Seed Project
March 27, 2019 @ 5:30 pm

-

7:30 pm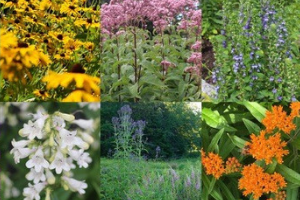 Heather McCargo, founder and executive director of Wild Seed Project will present, Why Going Native Matters: Beauty, Biodiversity and Resilience on Wednesday, March 27th at 5:30pm in the Rines Auditorium of the Main Branch.
Heather will discuss the many reasons we all should care about our regions native flora and bring these native plants back into our developed landscapes. Native plants are beautiful, they are important for our regions ecosystem functioning, and they do not need the high inputs of water and nutrients of commonly cultivated plants making them excellent additions to our gardens. She will explain what is going on in the nursery trade with native plants including loss of genetic diversity and cloning, and how we can all support our native flora with by planting seed grown native plants.
---
About the Speaker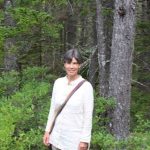 Heather McCargo, founder and executive director of Wild Seed Project, is an educator with 30 years of expertise in plant propagation, landscape design, and conservation. She was the head plant propagator at the New England Wildflower Society's Garden in the Woods during the 1990s, worked in landscape architecture/planning firms specializing in ecological design, and has been a contributor to several research projects with USAID, the National Gardening Association, and MOFGA. She has lectured nationally and is widely published in journals and magazines such as Horticulture and American Nurseryman. More locally, Heather designed the master plan for the medicinal gardens at Avena Botanicals in Rockland and and in 2014 founded Wild Seed Project, a 501c3 nonprofit organization. Heather has a B.A. in plant ecology from Hampshire College, and an M.A. from the Conway School of Landscape Design.