RESTORING GREAT RIVERS: AMAZING WORK IN MAINE AND AROUND THE WORLD
February 27 @ 5:30 pm

-

7:30 pm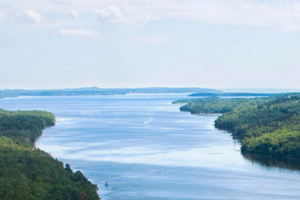 The February edition of Portland's Sustainability Series will feature Senior Conservation Scientist for The Nature Conservancy in Maine and founding member of the World Fish Migration Foundation, Joshua Royte. His presentation, Restoring Great Rivers: Amazing Work in Maine and Around the World, will take place in the Rines Auditorium.
Maine's rivers are experiencing an incredible comeback. In 2009, only 2,331 sea-run fish were counted migrating up the Penobscot River and its tributaries. Thanks to a remarkable project to remove barriers and reconnect spawning habitat to the sea, in the spring of 2018, the count had exploded to 2.8 million fish!
Sadly, in many places throughout the world where people depend on river fisheries to provide food, threats to migrating fish and their spawning habitat are increasing. But a global effort is underway to connect people to their rivers and the natural phenomenon of mass fish migrations—World Fish Migration Day.
Join us for a look at how this growing event inspires people on every continent to celebrate free-flowing rivers, the fish that live in them, and the communities that depend on both.
FREE AND OPEN TO THE PUBLIC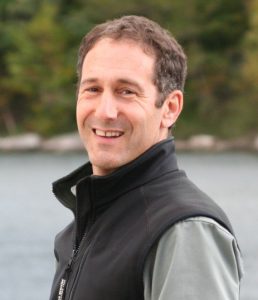 About the Speaker: Joshua L. Royte, Senior Conservation Scientist for The Nature Conservancy in Maine, brings an understanding of geography, forests and rivers to conservation and restoration planning and action as well as monitoring to detect change and suggest alternative paths. He facilitates partnerships local to global including collaborations for Penobscot River restoration, World Fish Migration Foundation, and the EU's AMBER project.
The Portland's Sustainability Series is co-hosted by the Portland Public Library and the Southern Maine Conservation Collaborative. Sustainability is the endurance of systems and processes through time. The Portland Sustainability Series presents a diversity of speakers to share different aspects of the work moving Maine to greater endurance and sustainability.