Renowned Author and Activist Rick Bass Public Reading and Talk
January 19 @ 12:00 pm

-

1:30 pm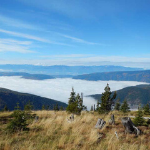 JOIN US
What role does literature play in our conversation efforts? Are story and advocacy, art and protest different paths seeking the same outcomes? Before he became a writer,
Rick Bass
was a geologist. His books, short stories, and letters are grounded in his scientific knowledge, in his remote Yaak valley home, and in his desire to protect some of America's last areas of remote wilderness.Please join us for a heartfelt reading and passionate discussion with our panel. Rick will share what has worked and what has frustrated him in his efforts with the
Yaak Valley Forest Council
and their efforts to save an important population of grizzlies. We are planning a lively and open discussion on how art and advocacy can combine to strengthen our conservation efforts.
DATE: Sunday, January 19th, 2020
TIME: 12:00p.m.-1:30p.m.
LOCATION: Mechanics' Hall Ballroom, 519 Congress St., Portland, ME
GUEST SPEAKER: Rick Bass, Author & Activist
FREE EVENT: Donations to the Yaak Valley Forest Council will be welcome. Print Bookstore will be on hand with a selection of Rick Bass' novels, short story collections, and his nonfiction writing about the natural world.
I do not mean to speak against science, or even to argue that we have too much of it. I mean only to suggest that we do not have enough art and wilderness. I think that magic is becoming rarer every day – rarer than timber, oil, or steel, and as a glutton, I want the rare things, the delicious things. I want as much luck and grace as I can hold. Not measure, but hold.

~ Rick Bass, The Book of Yaak ~
GUEST SPEAKER: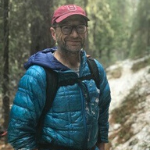 Rick Bass, Author & Activist
Rick Bass is a world renowned author of over thirty books and the receiver of multiple literary awards. He resides in the remote Yaak Valley of Montana. Rick's connection to Maine includes a love for our wilderness and a position teaching at USM's Stonecoast MFA in Creative Writing Program. He has taught creative writing for over 30 years. Learn more at: www.rickbass.net

Your donation will help us continue to provide free learning opportunities. These important conversations build our collective momentum to protect and transform our communities for the benefit of us all. Thank you for your support.