Portland Sustainability
January 27 @ 5:30 pm

-

7:00 pm

Preserving land and history: the story of Bishop Healy's cottage on Little Diamond Island.
Earlier this year, the Oceanside Conservation Trust preserved two significant waterfront lots on Little Diamond Island. Although today the lots are covered with mature woods and look as if they have always been so, in fact one of them was once the site of a large summer cottage. The cottage was built by Bishop Healy, the first Black Roman Catholic Bishop in the United States. The fascinating story of how the cottage came to be built, and how it was later destroyed, will be the subject of Harry Pringle's presentation. The rumor on the island has long been that it was burned down by the KKK — but is there any evidence to substantiate that rumor?

This photo of Bishop Healy's Cottage (c. 1910) shows the buoy station (Rand's) in the foreground, with the Sisters' orphanage to the right. To the immediate left of the lighthouse in the center of the photo you can see the Bishop's cottage, with the roofs of other still-existing cottages behind it on the other side of the island. The perspective is a bit deceptive; they look like they're nearby but they're not. Photo courtesy of Phil Lee, Little Diamond Island, text courtesy of Harry Pringle
GUEST SPEAKER
Harry Pringle is a retired attorney who was for many years the managing partner of the law firm of Drummond Woodsum in Portland. Harry also served for a number of years on the Board of the Oceanside Conservation Trust, and has long been active in land conservation efforts on Little Diamond Island. When the opportunity to preserve lots which were once the site of Bishop Healy's cottage presented itself, Harry became interested in the history of the cottage and in trying to investigate the rumors about its destruction.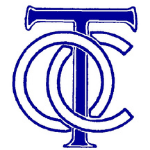 The mission of Oceanside Conservation Trust of Casco Bay is to facilitate the conservation of wild or undeveloped open space, scenic areas, and historic landmarks in the Casco Bay region; foster low-impact and respectful access to these resources; and enhance the cultural, economic and civil well-being of residents and visitors.
EVENT DETAILS
WHEN: Wednesday, January 27, 2021
TIME: 5:30 – 7:00pm
VIRTUAL EVENT: Via Zoom (click here for details)
FREE AND OPEN TO THE PUBLIC