June Portland Sustainability Series
June 7 @ 5:30 pm

-

7:00 pm

Understanding the Fascinating Life Cycle of Native Plants
Join us for a presentation by Wild Seed Project founder and Executive Director Heather McCargo on the fascinating lives of native plants and how you can propagate and help preserve them.
In this live virtual program Heather McCargo (Executive Director of the Wild Seed Project) will explore the fascinating reproductive life cycle of New England native plants and how we can change our landscape practices to support wild plant reproduction, pollinators, and other wildlife. The program will include instruction on simple outdoor seed sowing that anyone can do to help increase native plant populations and protect the genetic diversity of our native flora and to how to be part of a grassroots movement to sow native seeds. 
Monday, June 7th | 5:30pm-7:00pm | Virtual via Zoom
Click here for more info. and Zoom Details
About the Speaker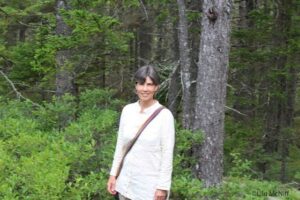 Heather is an educator with 35 years of expertise in plant propagation, landscape design, and conservation. She was the head plant propagator at the Native Plant Trust's Garden in the Woods during the 1990s, worked at landscape architecture/planning firms specializing in ecological design, and has been a contributor to several research projects with USAID, the National Gardening Association, and MOFGA. She has lectured nationally and is widely published in journals and magazines such as Horticulture, American Nurseryman, MOFGA, and Wild Ones. Heather designed the master plan for the medicinal gardens at Avena Botanicals in Rockland. Heather has a B.A. in plant ecology from Hampshire College, and an M.A. from the Conway School of Landscape Design.