Earth Day 2020 Goes Digital

Earth Day is an annual event celebrated around the world on April 22nd to demonstrate support for environmental protection. First celebrated in 1970, it now includes events coordinated globally by the Earth Day Network in more than 193 countries.
---
TOGETHER WE EARTHRISE: EARTH DAY GOES DIGITAL!
While Earth Day may be going digital, the goal remains the same: to mobilize the world to take the most meaningful actions to make a difference.
No matter where you are, you can make a difference. And you're not alone, because together, we EARTHRISE.
---
JOIN US AND OUR MEMBERS THIS WEEK AT THESE VIRTUAL EVENTS- CLICK TO VIEW AND ENJOY!
---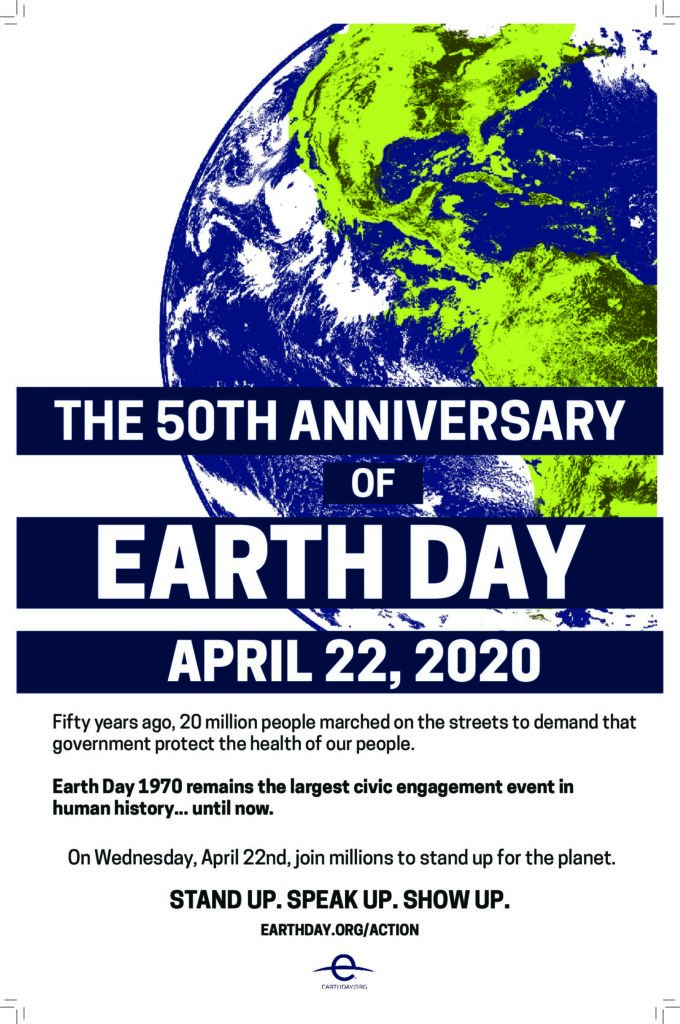 CLICK HERE TO LEARN MORE HOW YOU CAN TAKE ACTION TODAY.
CLICK HERE TO READ NEWS & STORIES AND SHARE IDEAS AND ACTIONS.