Climate Change Communications Workshop for Land Trusts: Featuring the Maine Climate Table
November 8, 2018 @ 4:00 pm

-

8:00 pm
NOTE: THE EVENT IS FULL AT THIS TIME (Please contact us if you would like to be put on the wait list).
The Southern Maine Conservation Collaborative, The Maine Climate Table, and the Land Trust Alliance are hosting an information packed workshop on communications about Climate Change.
Based on extensive Maine social research conducted by a team of strategic communication professionals, the training workshop includes information on modern brain science as well as findings on how to change opinion and move audiences to action. The trainer leads attendees through a multimedia presentation with plenty of time for discussion and practice. No matter your audience, you will gain helpful insights on how to better reach and connect with them. All are welcome, no prior experience with communications necessary. All trainees who complete the training workshop receive the print edition of Communication with Mainers of Climate Change Toolkit.
Currently the event is full. Please contact us if you would like to be put on the wait list.
For more information, please contact Jess Burton at conservationcollaborative@gmail.com.
The Workshop is free, and we will be serving dinner, space is limited.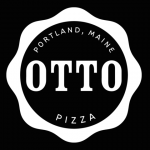 THANK YOU TO OTTO PIZZA IN PORTLAND FOR SUPPORTING OUR EVENT WITH DELICIOUS ONE OF A KIND PIZZA!!
---
This communications training is presented by The Maine Climate Table, a partnership that currently includes participation from over 140 individuals and organizations from the business, nonprofit, philanthropic and government sectors in Maine. The Climate Table's vision is to create a state-based model for climate initiatives that increases broad civic engagement and leads to climate action. Climate Table messaging trainings, led by GrowSmart Maine's Tyler Kidder, share findings and messaging recommendations developed over four years of engaging with Mainers about their perceptions of climate change and what we can do about it. For more information, visit www.maineclimatetable.org.
Tyler Kidder is the Community Outreach Director at GrowSmart Maine. She previously worked as Communications Manager for Efficiency Maine and as Assistant Director for Sustainable Programs at the University of Southern Maine where she also taught environmental science intro labs. Tyler holds a degree in Environmental Studies from Bucknell University, is a Senior Fellow of the Environmental Leadership Program, and a graduate of the Sustainable Food Systems Leadership Institute of Maine. In 2017 Tyler Co-Chaired the Energy Efficiency Subcommittee of the Maine Climate Table and has been leading Climate Table Communication training workshops since January 2018.