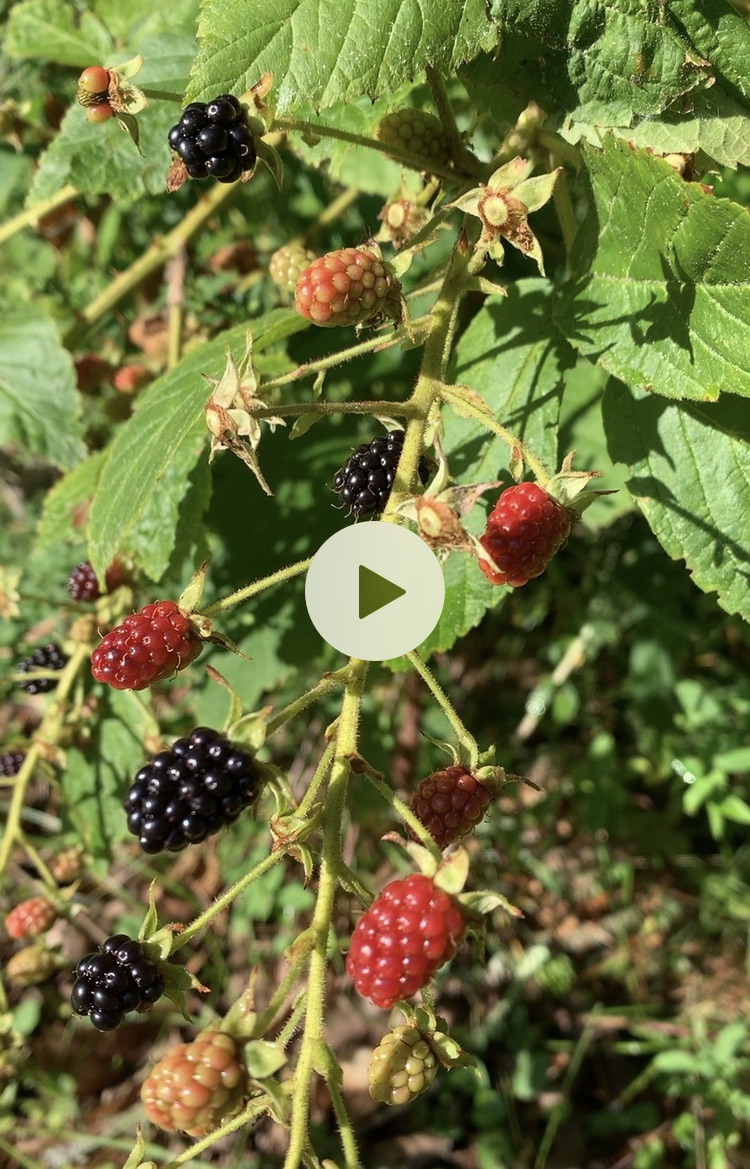 Autumn brings with it such a wonderful change of pace. While I will miss the long days of summer, I am excited for the upcoming changes as we head into Fall. If you haven't noticed, Blackberries are ripening! In actuality, the Blackberry isn't a berry at all, but an aggregate fruit. Like raspberries and boysenberries they are made up of lots of tiny seeds encased by fleshy fruit called drupelets. They contain protective antioxidants, just one cup of blackberries provides half the recommended daily value of the antioxidant vitamin C. The high antioxidant content helps protect the body from inflammation and cancer and is even said to help battle the aging process. Blackberries are considered a bramble crop and the plant is called a cane. In Maine, September is the best time of year to get outside and pick Blackberries. Bring a bunch home and throw them on top of your yogurt or better yet, bake up a nice Blackberry Crumble. I promise, it will make the transition from Summer to Fall a positive experience! Below is a quick and easy recipe that will be sure to make you popular with your family and friends. ENJOY!!
BLACKBERRY CRUMBLE RECIPE
2 cups blackberries (washed)
2/3 cup sugar (divided)
2 tablespoons fresh lemon juice
3 tablespoons butter (room temperature)
2/3 cup all-purpose flour
1/8 teaspoon salt
Preheat the oven to 350 F. Place the blackberries in a lightly buttered 1-quart baking dish and sprinkle half of the sugar (1/3 cup) on top. Sprinkle with lemon juice. Reserve on the side. In a mixing bowl, beat the butter with remaining sugar using an electric or hand mixer. Stir in the flour and salt. Mix until it has a sandy texture. Sprinkle the crumble mixture over the blackberries. Bake in the preheated oven for 35 to 40 minutes, or until the topping is browned. Serve warm or cold.