Outlook explores variables that shape and influence individuals relationships with nature and how they seek to inspire, adapt and reimagine what conservation can look like moving forward in a world where Climate Change is affecting a broad range of human and natural systems.
---
Author: Chas Van Damme, SMCC Summer Associate. A rising senior at Bates College studying Environmental Studies with a focus in Global Environmental Politics.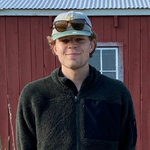 ---
OUTLOOK: A chat with Madeline Tripp, Environmental Resilience Fellow with the Greater Portland Council of Governments, and developer of the Community Intertidal Data Portal.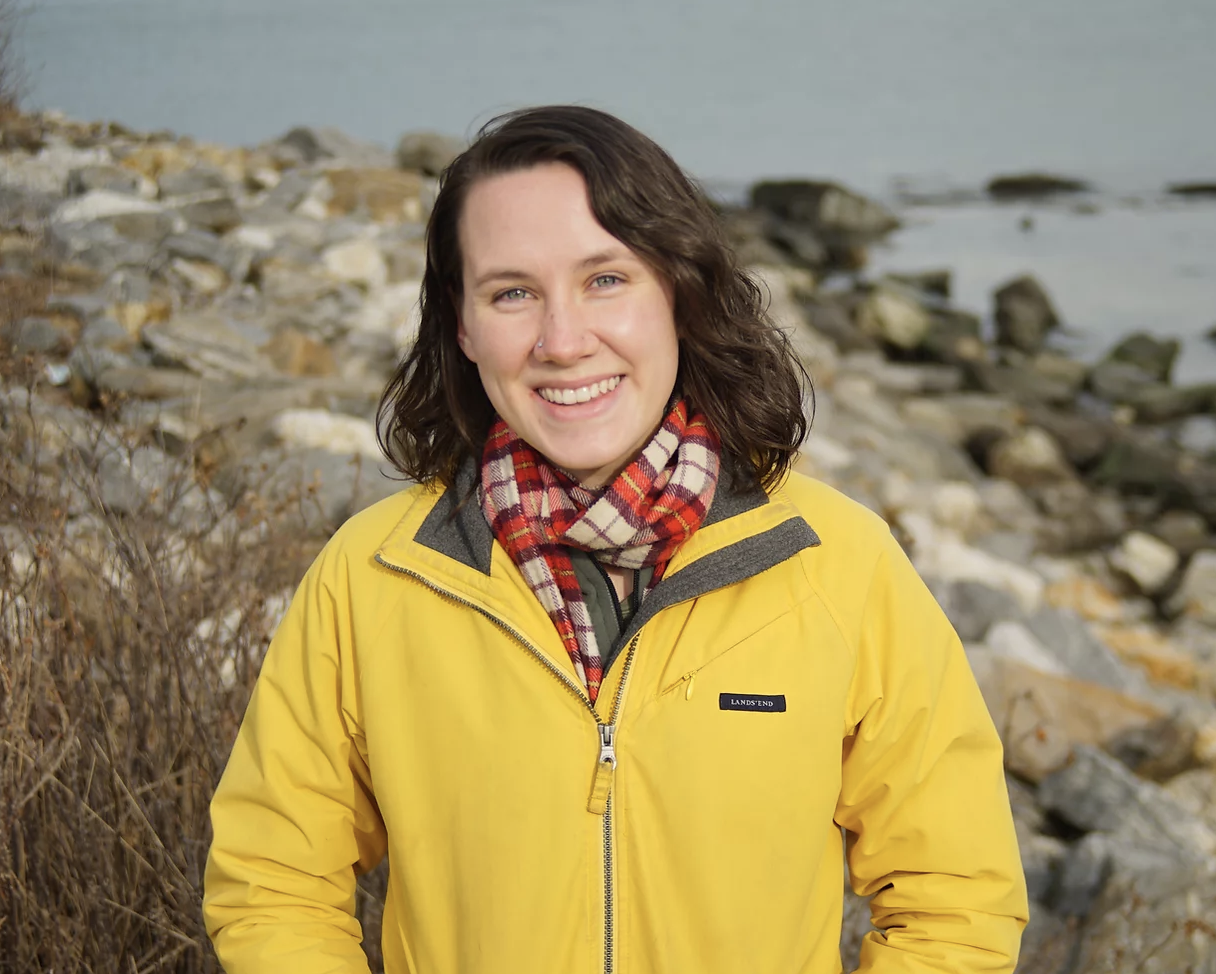 "We didn't just want to provide a tool, we wanted people to help create a resource with us."
Threaded into the cultural, economic, and ecological fabric of various different communities in the state, the importance of the Maine shellfish industry cannot be understated. The sector has seen a boom in recent years as aquaculture and shellfish harvesting continue to grow more lucrative by the year. In 2021, the oyster industry hauled in 50% more oysters than 2020, according to numbers from the Dept. of Marine Resources. That's nearly 6 million pounds of oysters harvested in a single year alone! As these industries expand, so does our demand from the sensitive coastlines and intertidal zones that produce coastal resources, opening up vital conversations about how to sustainably manage these nearshore environments. Throw in the complexities brought forth by climate change, sea level rise, development, pollution, etc. and the management plan for these water-loving resources becomes a lot murkier.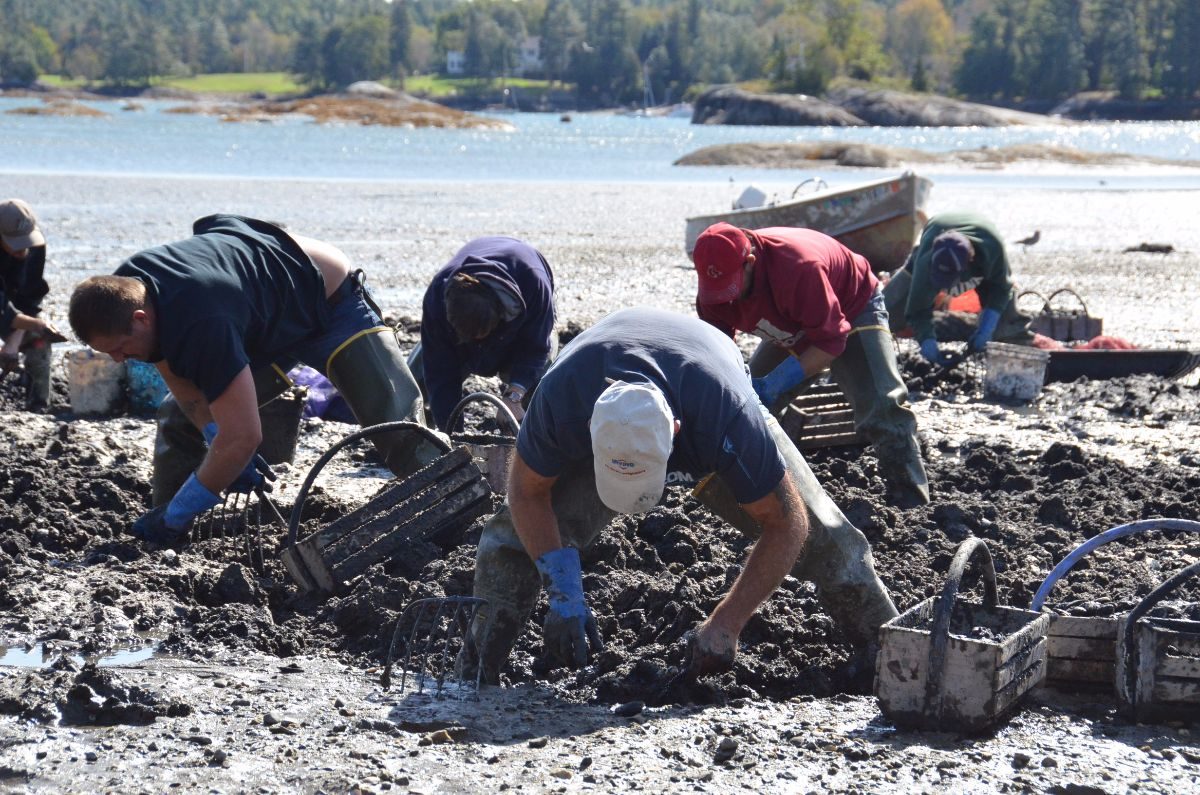 Perhaps not many people know this better than Madeline Tripp, an Environmental Resilience Fellow with the Greater Portland Council of Governments, who I was fortunate enough to speak with recently. Originally from North Carolina, Madeline has always been fascinated by the intersection between people and the environment, and the ways in which clear, equitable access to data can fashion healthier relationships between the two. With the bulk of her undergrad work focusing on Geography, she's also somewhat of a genius when it comes to Geographic Information Systems. Although foreign to shellfish management prior to her work in Maine, over the past two years she's been able to put both her interests, expertise, and contagiously happy character to work by creating an extremely helpful resource for the shellfish industry: the Community Intertidal Data Portal. 
Data from the intertidal zone – the area where the ocean meets the land between high and low tides – has long been decentralized, tangled in the inner webs of public and private sources, and often presented in formats too technical to understand. Be it water quality scores that inform clam flat closures or sea level rise projections needed for municipal resiliency planning, intertidal data is crucial for virtually anyone engaged in the shellfish industry. The Community Intertidal Data Portal has pooled mountains of this data together into several different ArcGIS mapping formats for the everyday user to engage with, ensuring easy access to the information necessary to adopt a more complex understanding of the issues facing coastal environments.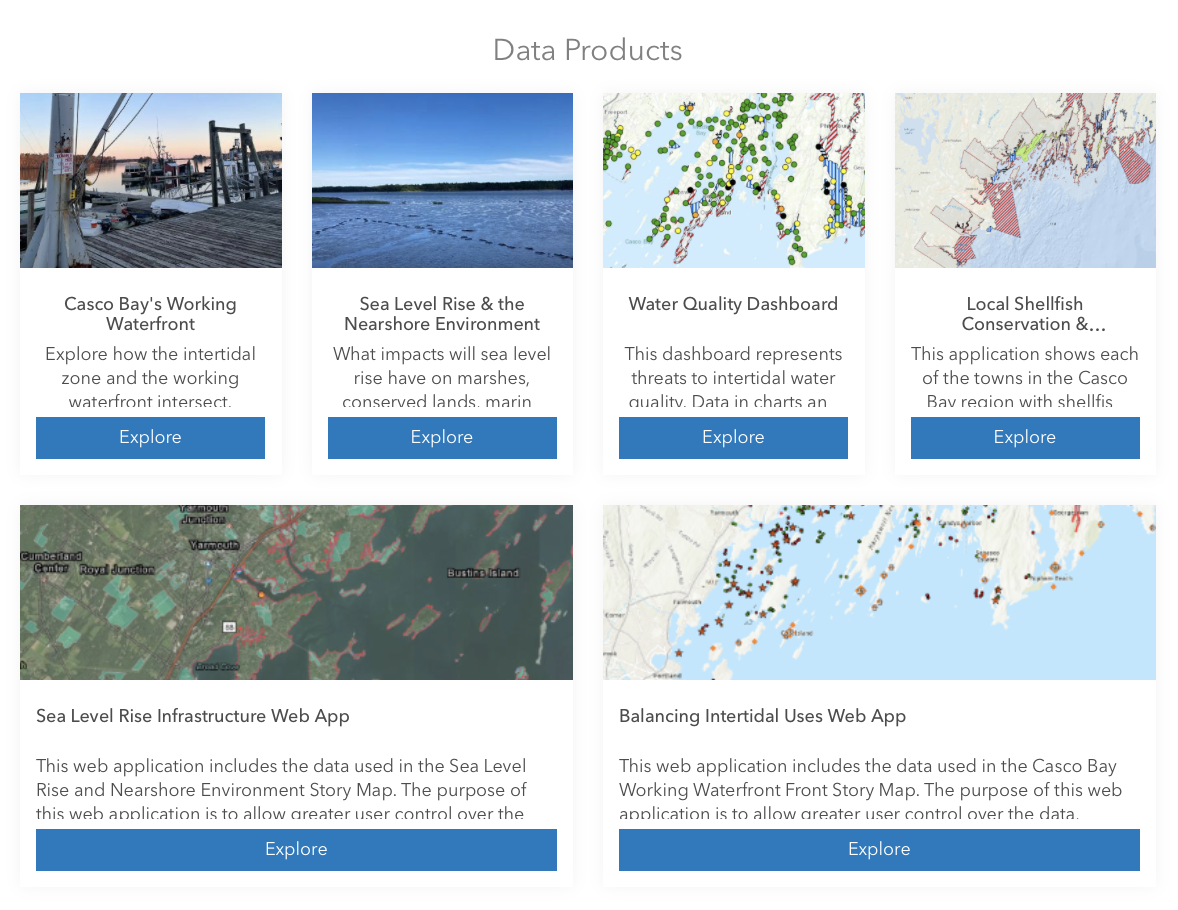 As Madeline and I spoke, she ran me through the development of the portal, which just like seemingly everything else in our lives, also faced the struggles and opportunities presented by the COVID-19 pandemic. Madeline joined the project during its early outreach stage; the portal couldn't have been created without input from the people intended to use it. Madeline and other hard-working members of the team spent months calling up and chatting with everyone and their mother: town council members, shellfish harvesters, aquaculture stakeholders, researchers, the list goes on. She noted that these conversations, happening in the peak of the pandemic with most folks isolated at home, often lasted hours. It was this aspect of the project she found to be the most meaningful. "We didn't just want to provide a tool, we wanted people to help create a resource with us." Outreach conversations allowed the portal's conception to be collaborative with buy-in from all stakeholders involved.
The mixed bag of climate change, sea level rise, and pollution is simply becoming too much for coastal communities to handle on their own. "We need to stress the importance of sharing information and resources between Maine communities to address these challenges," Madeline noted. The Community Intertidal Data Portal is a phenomenal start in widening channels of collaboration between communities and I can't wait to see how the portal grows to help fellow Mainers address all sorts of different coastal challenges.