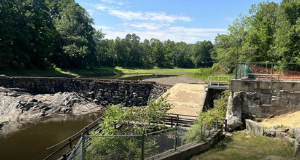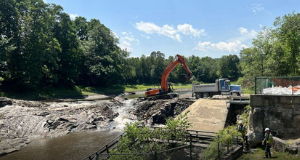 River Restoration | Dam Removal | Biodiversity
"The project at Walton's Mill Park in Farmington is successfully underway with the first portion of the Walton's Mill Dam removed and Temple Stream flowing across the ledge for the first time in 240 years. Once completed, over 54 miles of cold-water habitat will be reconnected for aquatic wildlife and the park will be renovated while preserving the mill history of the site and improving public access."~ Maranda Nemeth, Maine Headwaters Project Manager, Atlantic Salmon Federation ~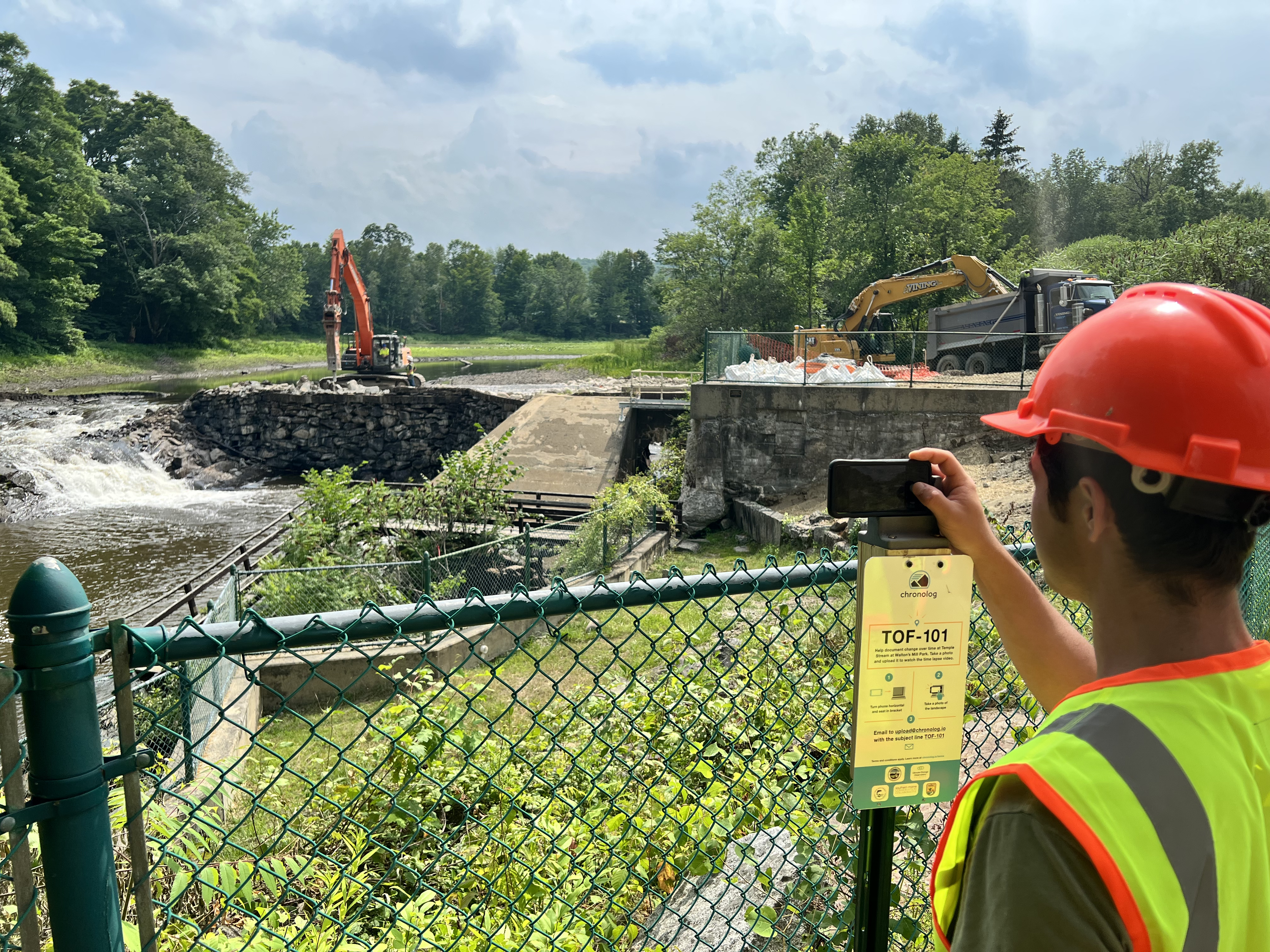 The Climate Change Observatory photo monitoring site looks upstream on Temple Stream towards the dam area with the park on the right. The photos captured and integrated into a chronolog time lapse video will show the construction activity throughout 2022 and long term, as well as help document the changes occurring over time along Temple Stream.

Walton's Mill Park opened to the public in 1980 and is owned by the Town of Farmington. The Park is a special town property that gives visitors a place to explore and connect to history and nature. In 2018, voters in the Town of Farmington approved plans for the dam removal and park improvement work in partnership with Atlantic Salmon Federation. The park will close temporarily and construction will be from June-December 2022 to improve public safety, recreation, and restore the river health.
The Town of Farmington, Atlantic Salmon Federation and U.S. Fish and Wildlife Service are part of the Southern Maine Conservation Collaborative's Climate Change Observatory Network, a photo monitoring program designed to work with environmental organizations and communities to assist with the observation, measurement and documentation of long-term climate change trends and climate adaptation projects.