Donate, Share & Show You Care!
All people have the right to access nature in open and public spaces. To guarantee this right for all communities, it is imperative for the conservation community to build a more equitable, inclusive, and diverse movement. The Southern Maine Conservation Collaborative is committed to being a catalyst and partner in this transformation. We hope you will be a part of this journey. Learn more about our work and know that every little bit of support helps! Thank You!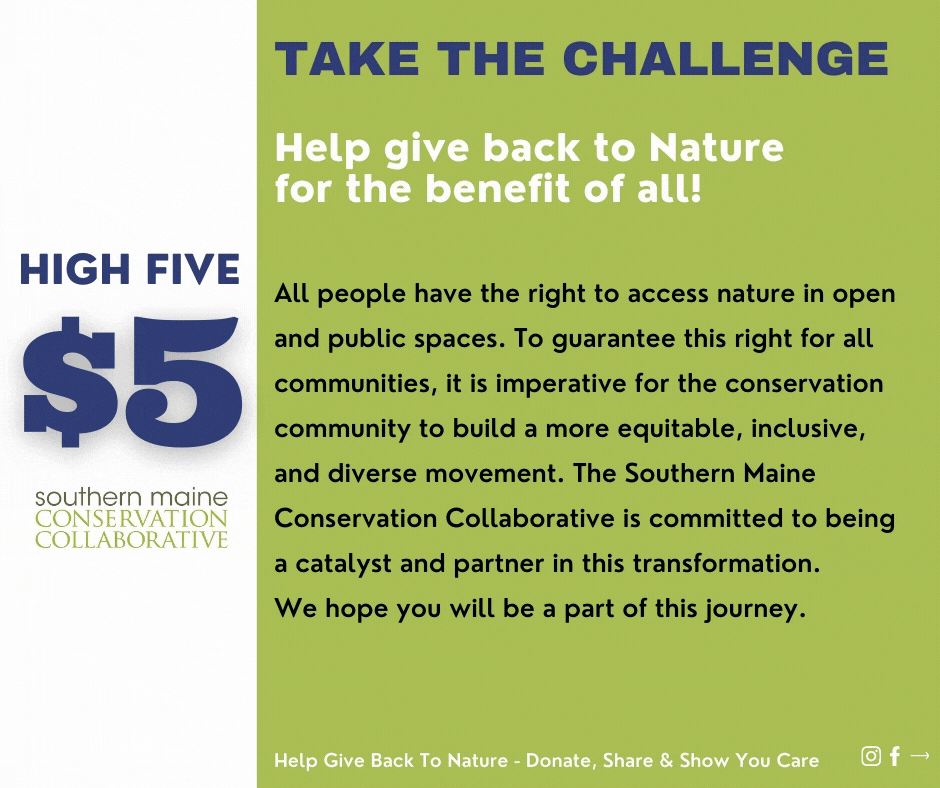 THANK YOU FOR YOUR SUPPORT!