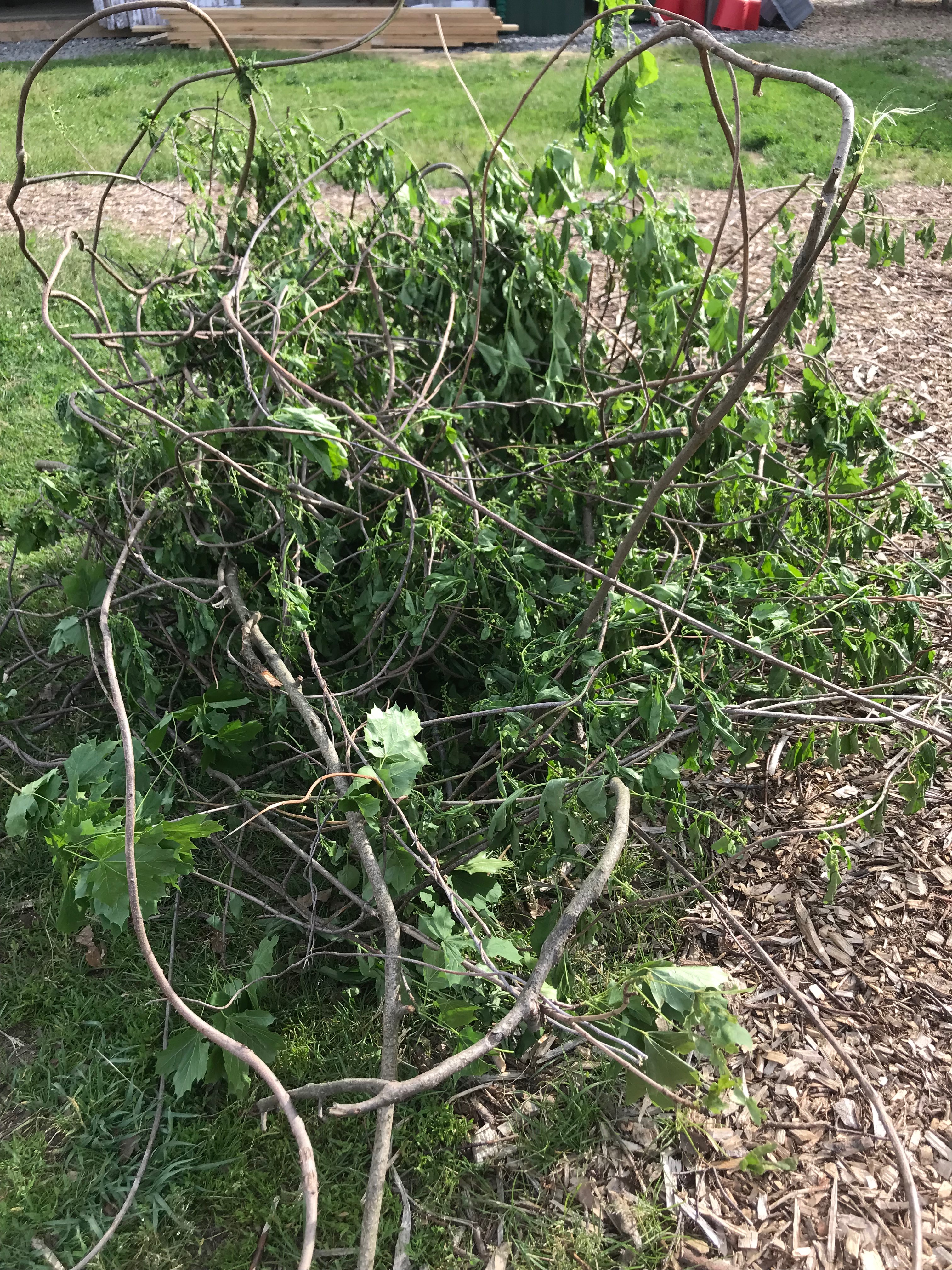 Last Thursday I went to a basket making event organized by Scarborough Land Trust in collaboration with Rewild Maine. Scarborough Land Trust is an SMCC member, and the class was held at Frith Farm in Scarborough. Rewild Maine is focused on educating the community with skills that can enhance their relationship with nature by offering classes, workshops, and other learning opportunities about rewilding. Before I dive into my basket making experience, I want to make a shout out to Frith Farm.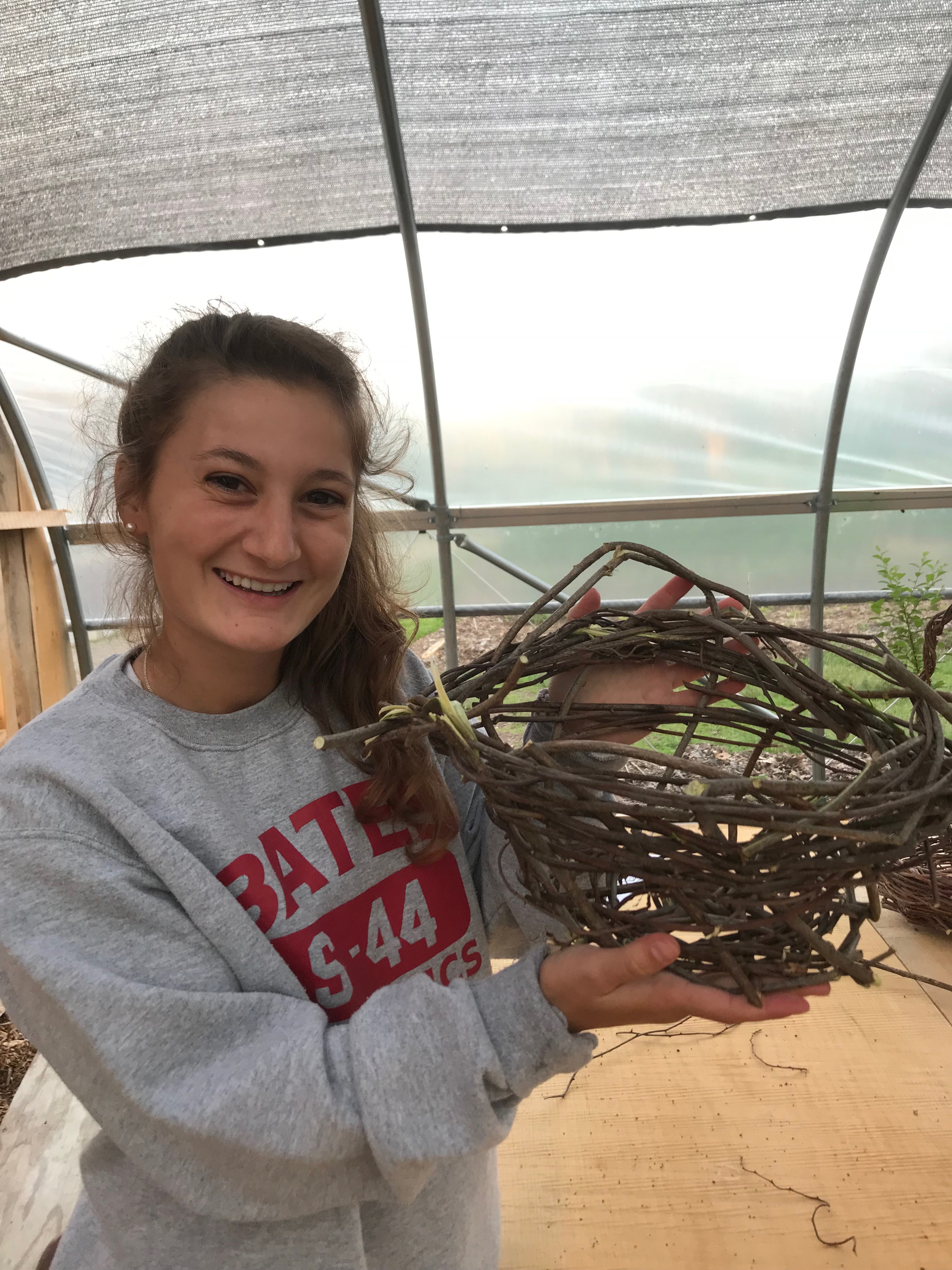 My family has a CSA at Frith and we go each week to pick up our vegetable and egg share, as well as fresh herbs and flowers. This 14-acre, no-till, organic farm was founded in 2010 by Daniel Mays (he's referred to as 'our farmer Daniel' at my house). What we get from this farm really is a win-win. My family and I get quality food to fuel our bodies and Frith Farm gets the support it needs to continue putting their principles and practices that show environmental stewardship and emphasize community relationships, into action.
Each year we get to know the other CSA participants who pick up their share the same day we do. When you hear someone mumble under their breath "what on earth am I going to do with this", it's all about sharing your recipe for the greatest pesto, squash spaghetti, or other creative dishes you've cooked up and recommend they try it too! Over the years Frith has knit new members into the CSA and farm community, and it has been encouraging to be part of it, all while supporting our farmer and his family. Frith Farm also has a farm store, so if you don't have a CSA you are able to purchase whatever is currently available from the store. This basket making class was perfectly timed so I could help my mom load up our weekly produce, then get to work weaving a basket.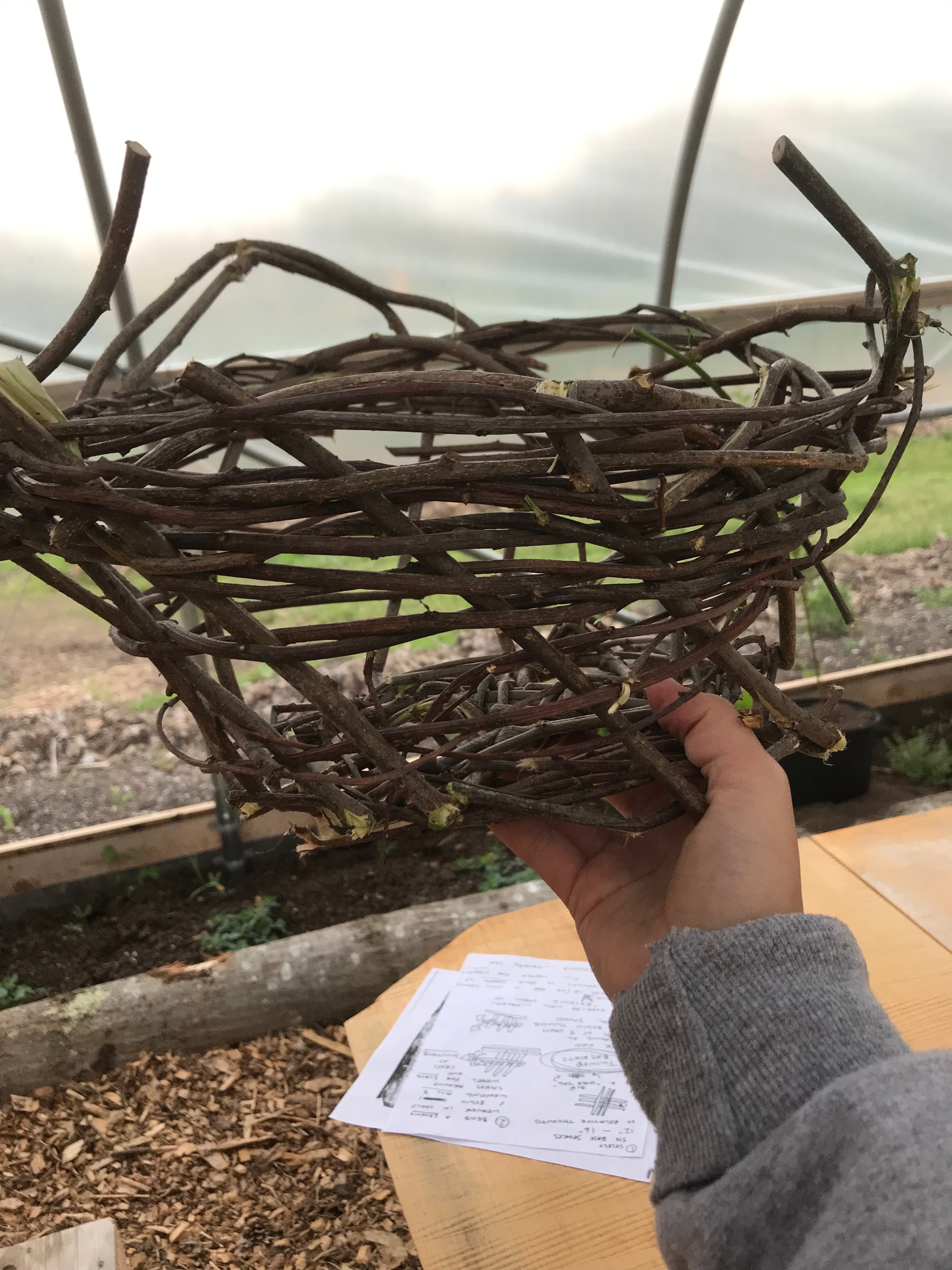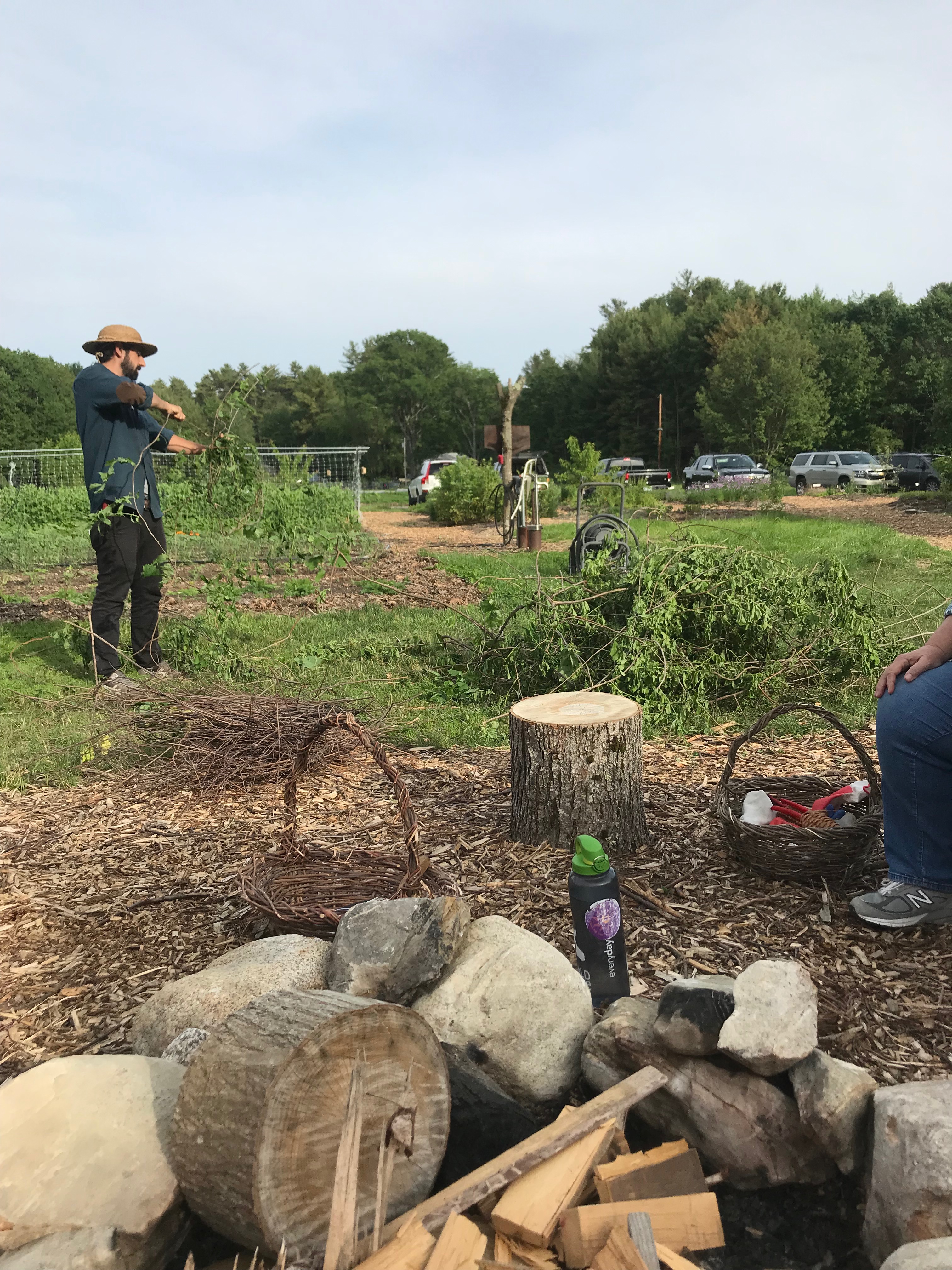 Basket making required a lot more attention to detail (and patience) than I was expecting. Zach from Rewild Maine was enthusiastic and skilled, making the couple of hours I was there fly by. He started by giving a quick introduction to the bittersweet plant, calling attention to its invasive status and telling us when it's best to collect the vines for future basket making endeavors. He said fresh bittersweet would be easier to work with since the vines are still able to be bent carefully, whereas dried bittersweet is more brittle and easier to snap. The large bittersweet pile Zach brought was one large, knotted ball that we had to unwind to separate the vines, it almost felt like we were playing tug of war.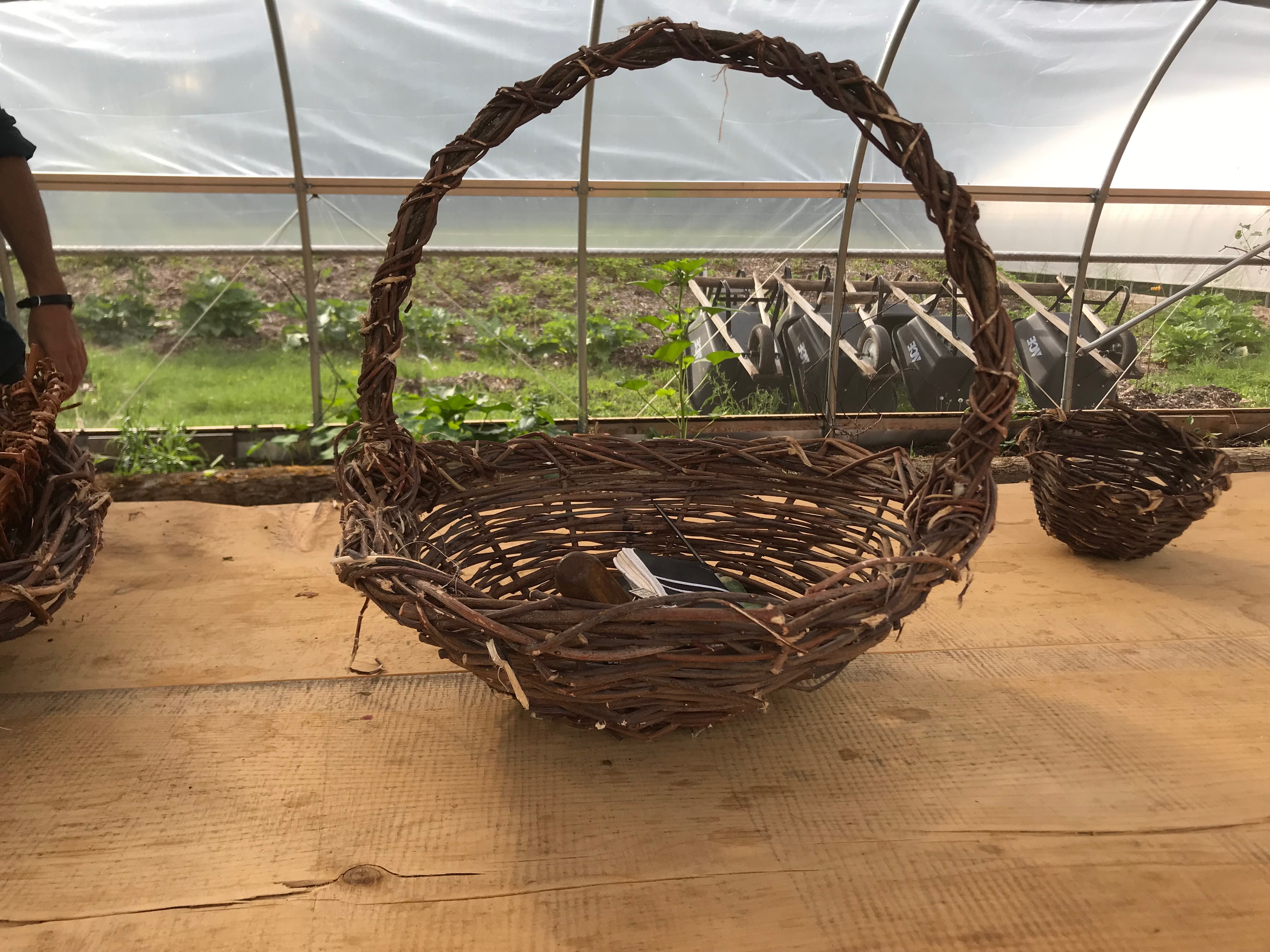 Once the long, thin vines were separated we cut them into segments and stripped the leaves. We started to make the base, and work up to create the sides (and an optional handle). I felt like I could have used another set or two of hands, I had vines going in all different directions and pieces slipping out of my fingers. Slowly, I could see progress on the basket and my weaving technique. The final product did turn out a little crooked and there are some large gaps in places, but I am proud of my basket and have more appreciation for basket making and the process that goes into it!